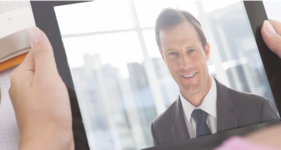 Video as a medium is perfect for training. Why stand and repeat a lesson endlessly when you can record it once and let your teams absorb at their leisure? If only it was so simple!


Having produced hundreds of training films for companies like Next, Dell, Vodafone, Clarks Shoes and many more, as well as offering the world's first truly personalised video platform with
vCreate
, we think we're well qualified to share some best practice.


So to help training teams with limited resource, time and budget get the get the very best from video, we've compiled a brief list of 5 top tips.


1.
Keep it short
– training videos are best served in short, easily assimilated chunks. If you can't keep it short then make sure you chunk the video into clearly defined chapters. Short videos are perfect for post-training knowledge top-ups or for pre-course knowledge sharing. People absorb more and retain more with video than they do with text based materials – but only if you keep it short. Remember, a picture's worth a thousand words so you can get a lot of information across in a very short time.
2.
Measure it
– see who's watched and (perhaps more importantly) who hasn't. Using the right platform you'll be able to access in-video analytics that will tell you how long a viewer watched, when they watched it and on what device. Although this is great for your records, it's especially great if your video is reflecting training with a legal compliance issue.
3.
Make it personal
– Every trainer knows that one size doesn't fit all. So why make it so? Using a personalised video tool like
vCreate
will allow you to tailor each video sent to every individual's needs. That means you can select only the most relevant clips. You can then top and tail the video with a personal message recorded on your phone or laptop. Personalisation works so apply it to your training videos too.
4.
Think mobile
– more and more video is being viewed on mobile devices than ever before. Many Generation Y'ers wouldn't dream of watching it on anything else. That means making sure the video doesn't contain too much detail, If you're using PowerPoint (and why not – you can make some great video infographics with it) then don't use too much text. As a wise old audio-visual sage used to say to me, if you wouldn't put it on a T-shirt, don't put it in your video.
5.
Do the unexpected
– be provocative, have fun, dare to be different. We've worked with many adventurous and creative trainers over the years who understand how doing something different or crazy makes their video memorable. Even if you're just self-recording on an iPad, think about what you're saying, where you're going to film and what will make it stand-out.